Business Partnerships
MUTUAL TRANSFORMATION FOR LOCAL AND GLOBAL SUCCESS.
Food for the Hungry is passionate about connecting businesses like yours with developing communities around the world and contributing to corporate cultures that make companies more successful. Through a mutually transforming partnership, you and your team can help vulnerable families overcome poverty, while enhancing your company's purpose and impact.
HOW IT WORKS.
A Business Partnership with a developing community is a meaningful venture with big benefits for everyone involved.
By rallying together, your employees engage in their everyday work with a greater philanthropic purpose. Your customers are provided deeper meaning in their interactions with you. And you get to make a global impact by helping vulnerable families move from stuck to thriving - an entire community graduating out of poverty as self-sustaining!
Whether your company is interested in a certain region of the world or type of project such as education, health, agriculture, or income-generation, we at FH will strategically connect you to an international community working to overcome extreme challenges.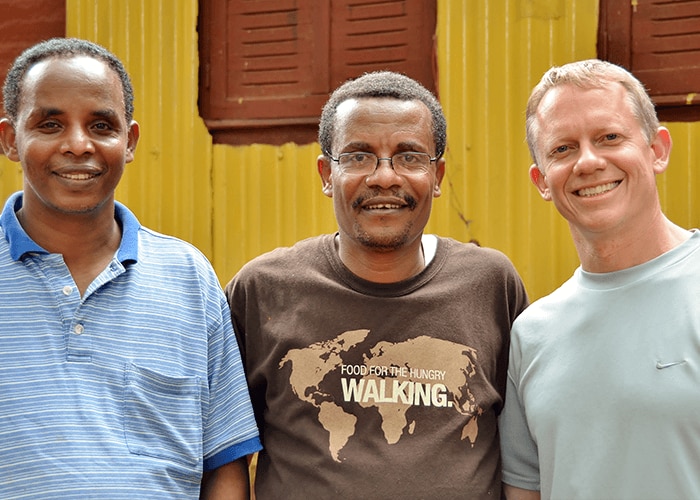 "We're in the business of helping others, and that extends beyond our members."
-DARREN KANWISCHER
Fifth Avenue Fitness Club - Calgary, AB.
OUR AMAZING BUSINESS PARTNERS